Skateboarding is becoming more and more like a trend.
However, only a few people know that there is a rich
culture and history behind this trend. That's the reason
why I created S.I.C. — Skateboarding is Culture.
S.I.C. is a skateboard brand which includes streetwear,
self-made longboards, stencils and a magazine which
informs our community about the designs, the brand and
their goals. What makes S.I.C. exceptional is that all designs
are made out of illustrations representing traits and values
of the classic skateboard culture. This is how the brand
counters trend, by digging into the roots of skating's rich
culture and sharing it with the world.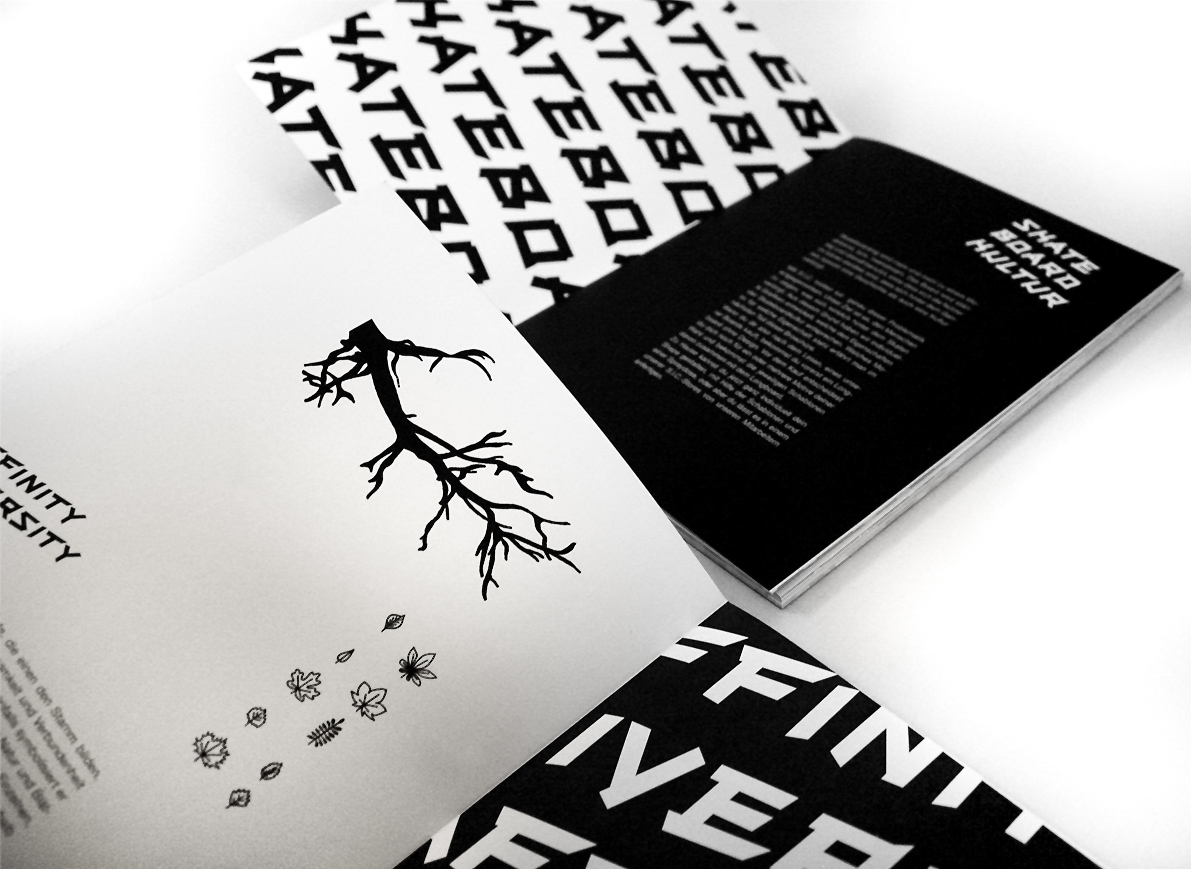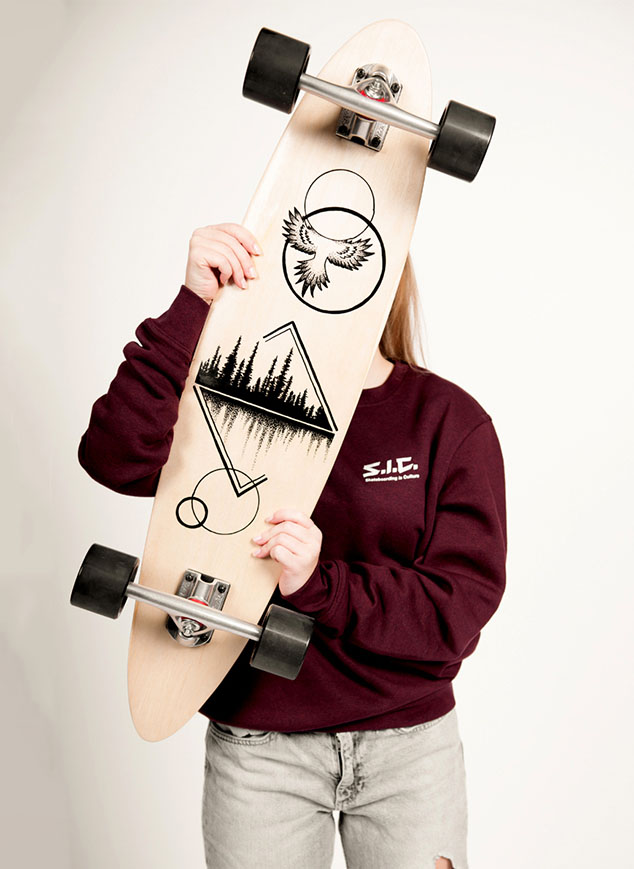 This project focuses on the topic the experimentation of
polaroid images. The goal was, to destroy the footage
and create unique bugs, textures, shapes and burns. To
achieve that I tested various kinds of surface treatment
of the instant images, like water, extremly heat, acid or
high percentage alcohol.
The deciding factor for the project idea was the Hatzfraz
method developed by Oliver Blohm. The photographer
shortened the development time of instant images with
the help of a microwave, which caused burns on the
filmmaterial.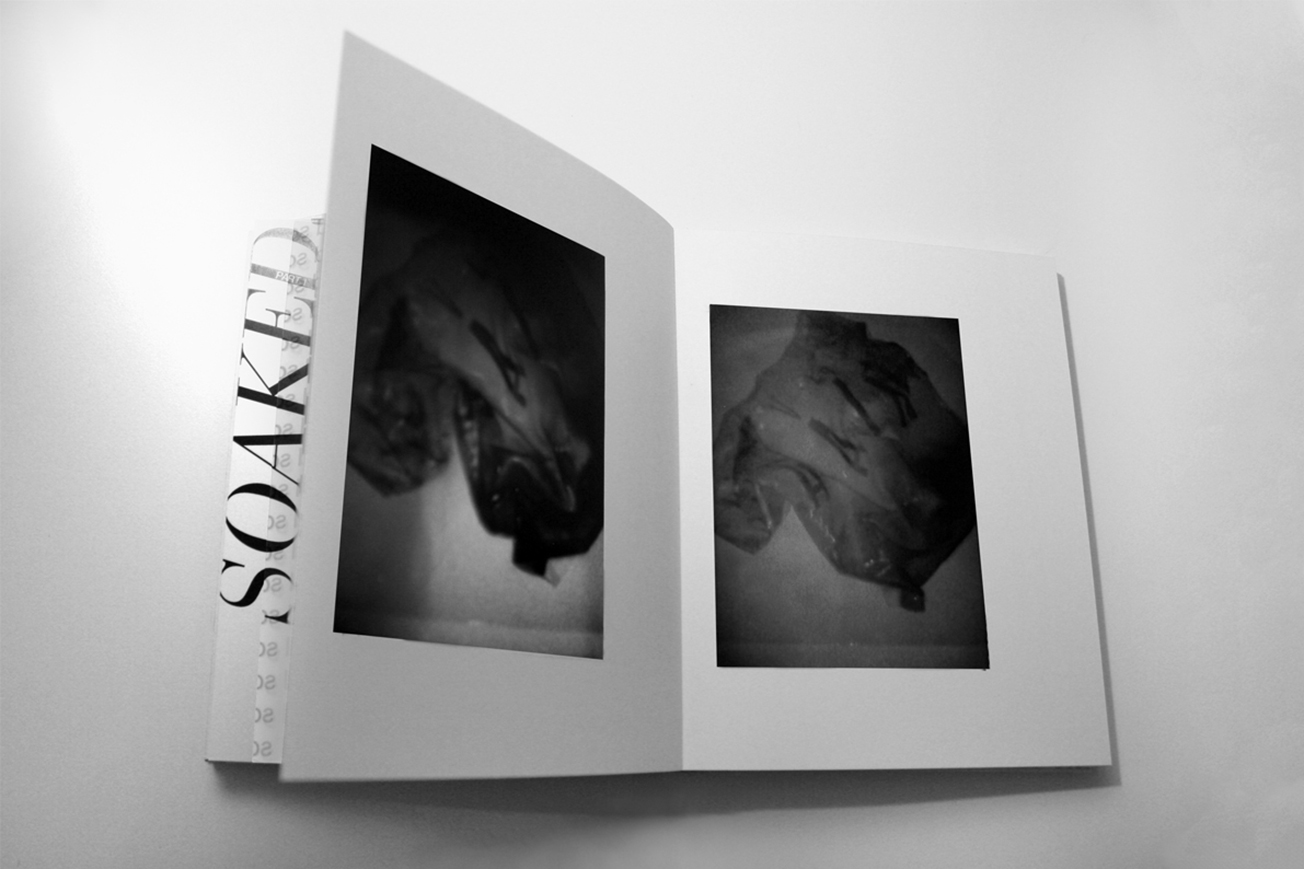 I created the concept "Typeplace" for the remake of the
Station Square Constance together with my coorporation
partners Laura Sladkowski and Denice Müller. We decided
to use typography as a storytelling device which provoked
ocuriosity and informed people and visitors about the city.
Through this project, everyone is going to get to know the
history of the city and how its formation began. This is go-
ing to be done by sharing short, compact dates and facts
about the history of Constance and its development. These
facts on the floor are changeable which guarantees a more
diversified and variable setting moving forward.
Which will ensure that citizens will remain engaged for cen-
turies to come. The project was designed with typography
to change street crossings, bus stops, street signs, facts
about the city and more.
Our new station square shouldn't be only the doorway to the
city anymore, it should be the key to the history behind it.

This project is currently being realized by the city Constance.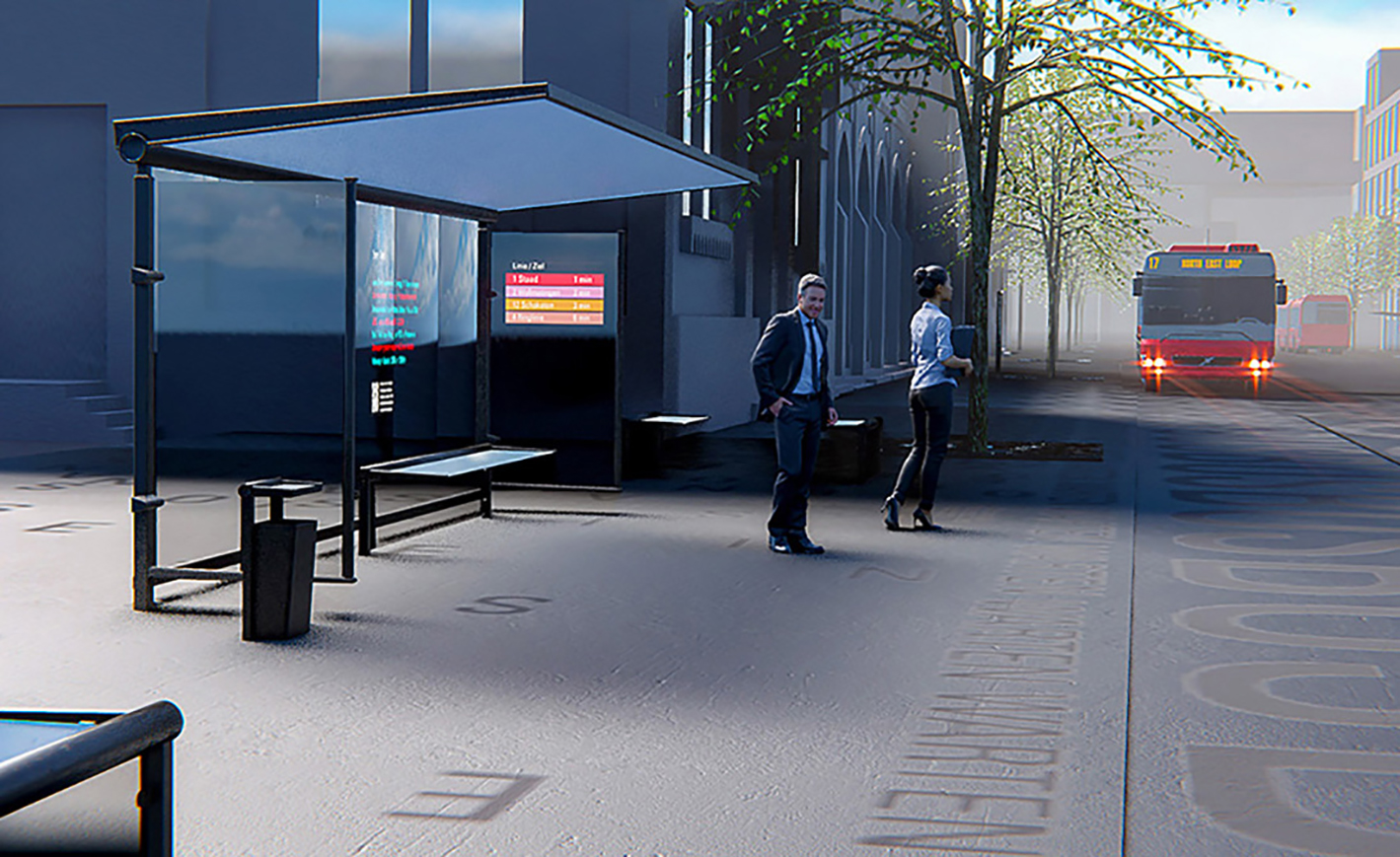 Have you noticed life is sort of a big loop and everything is
just repeating itself over and over again?
The Bread and Butter Calendar (T*BAB*C) devotes itself to
this feeling by going through the same day 12 times a year.
Every month starts with getting up, and after it happens
all the everyday things, as going to work, eating, doing
recreational activities,... At the end of the day we're going
to sleep, and the month ends. Then we get up again and
our daily routine starts. Same shit — different day.

The calendar has a digital component as an an digital
application, too. You get every month a movie suggestion,
which picks up the themes of the time loop.
The App also gives you information about some facts of
the movie, the actors, the music and more.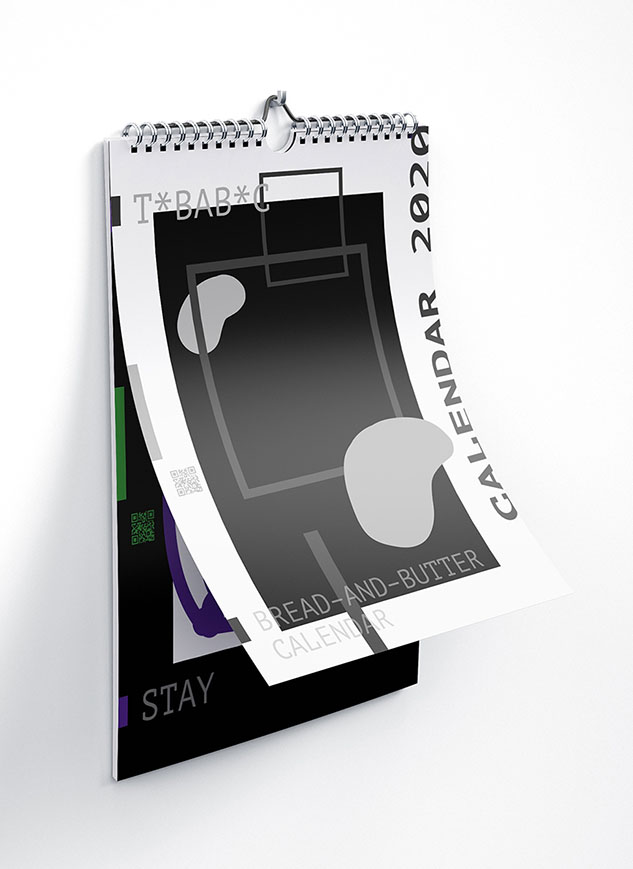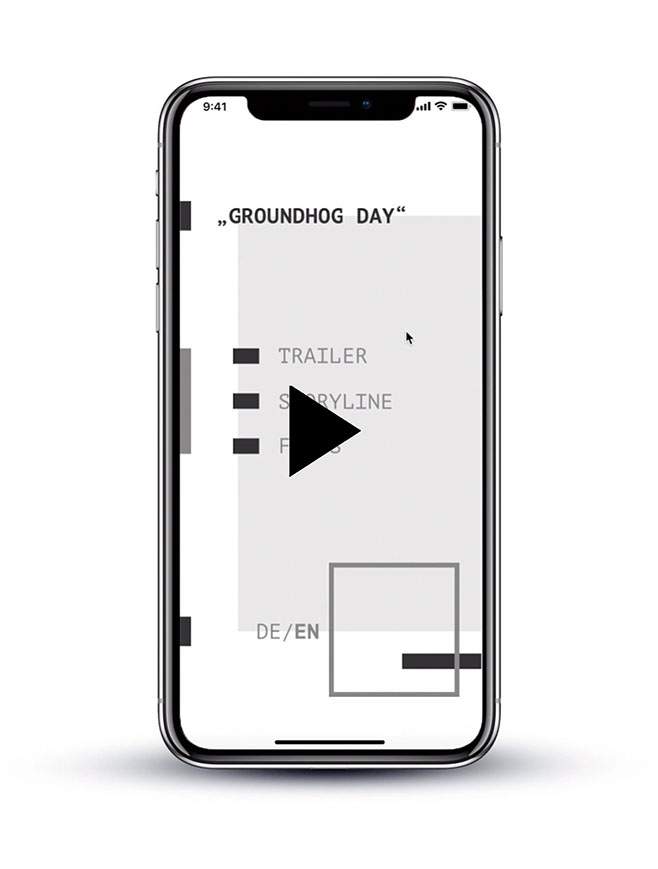 This special edition is about singer and songwriter MIKA.
All of the topics that MIKA covers in his music are important.
They show who he really is, struggles he went trough and
what matters to him.
That's the reason why, in this special edition, I chose to focus
on these topics: love, equality, growing up and identity. Of
course, these include self-love, acceptance and finding our
place in this world as well. I bring all these
ideas together in one special edition, called "All in One".
Every side of the "All in One" cube stands for one of the
topics. Each side is totally different in the aspects of design,
typography, as well as artistic style. This creates a sense
of four district musical worlds inside the box. The special
edition includes four CDs and a booklet. Furthermore, there
are cards with song lyrics, lots of illustrations, a mirror and
a small puzzle.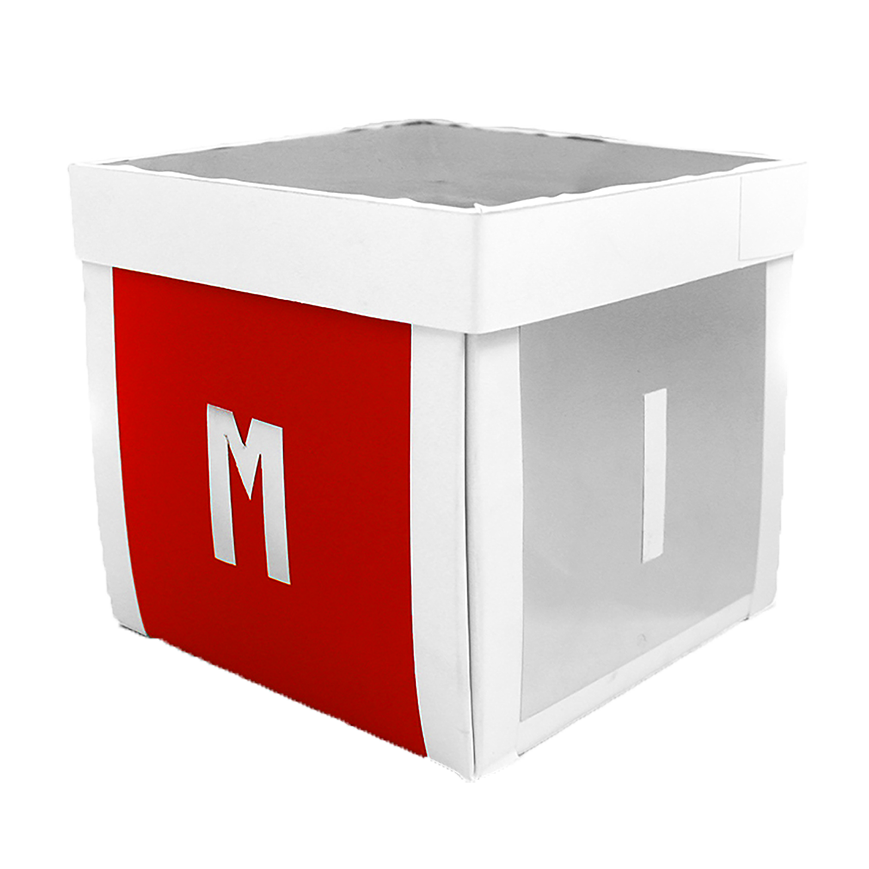 This project includes a new corporate design for the
"Gärtnerplatz Theater" in Munich which has made it a goal
to reach a younger group of people and make theater more
attractive to them.
They dealt with this goal by starting social media accounts,
maintaining a constant stream of activity on their blog, and
keeping their website up to date and relevant.
However even after all this they still needed a new look,
and that's where the corporate design came in. With the
new look, they were able to make the theatre more
approachable than ever to young generations.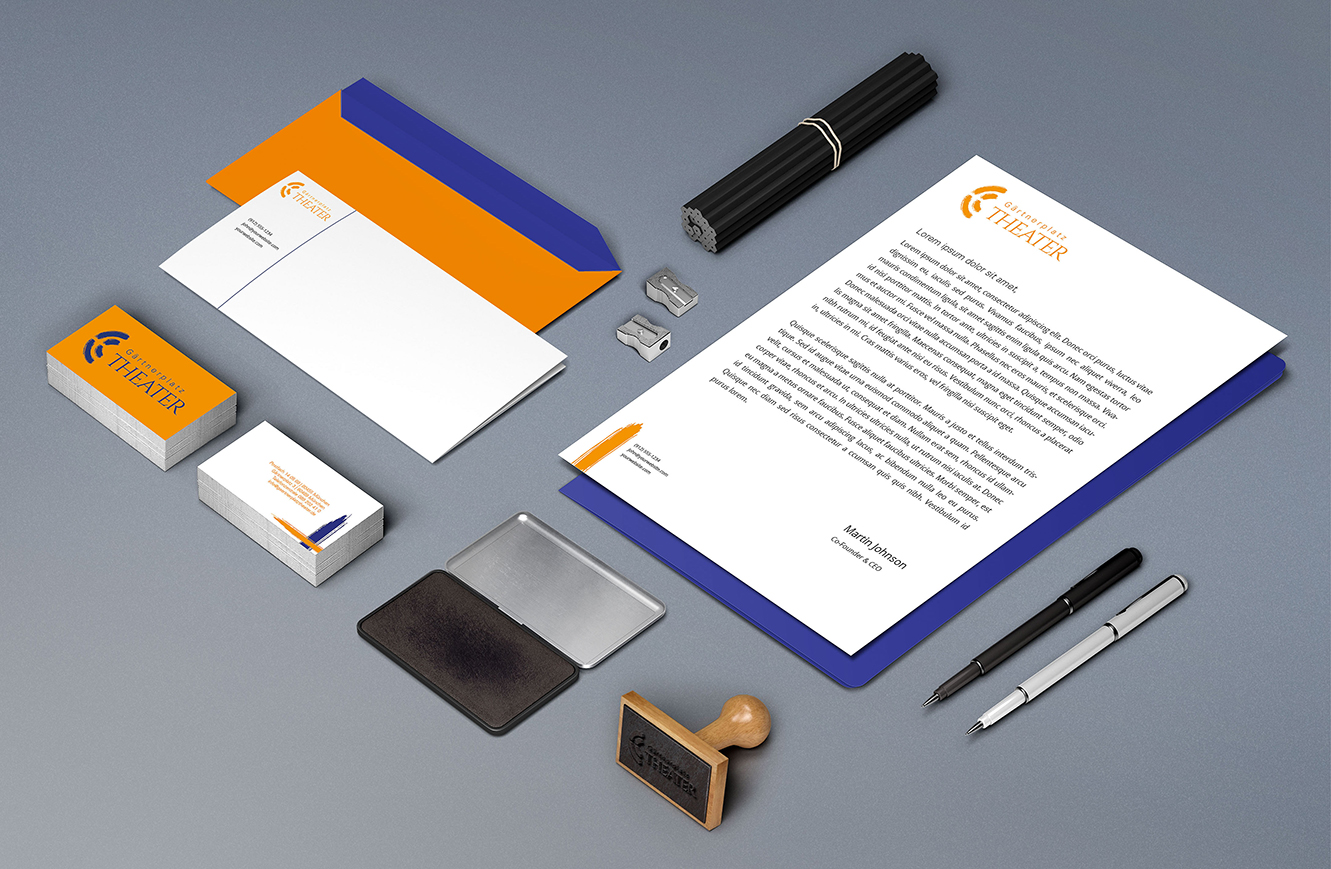 To focuses on the topic of cyberbullying I created with my
cooperation partner Laura Sladkowski the organization
called "Cyberkasten". The goal is to inform with a digital
application the public of this terrible trend on social media,
to help raise awareness and offer those affected by cyber-
bullying helpful resources.
To reach more people we created and illustrated a poster
campaign to impress upon people the profound, terrifying
effects of cyberbullying.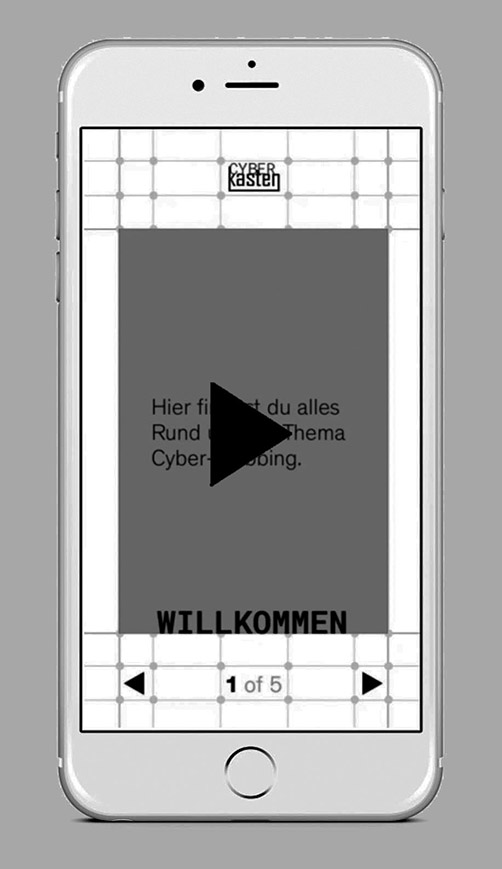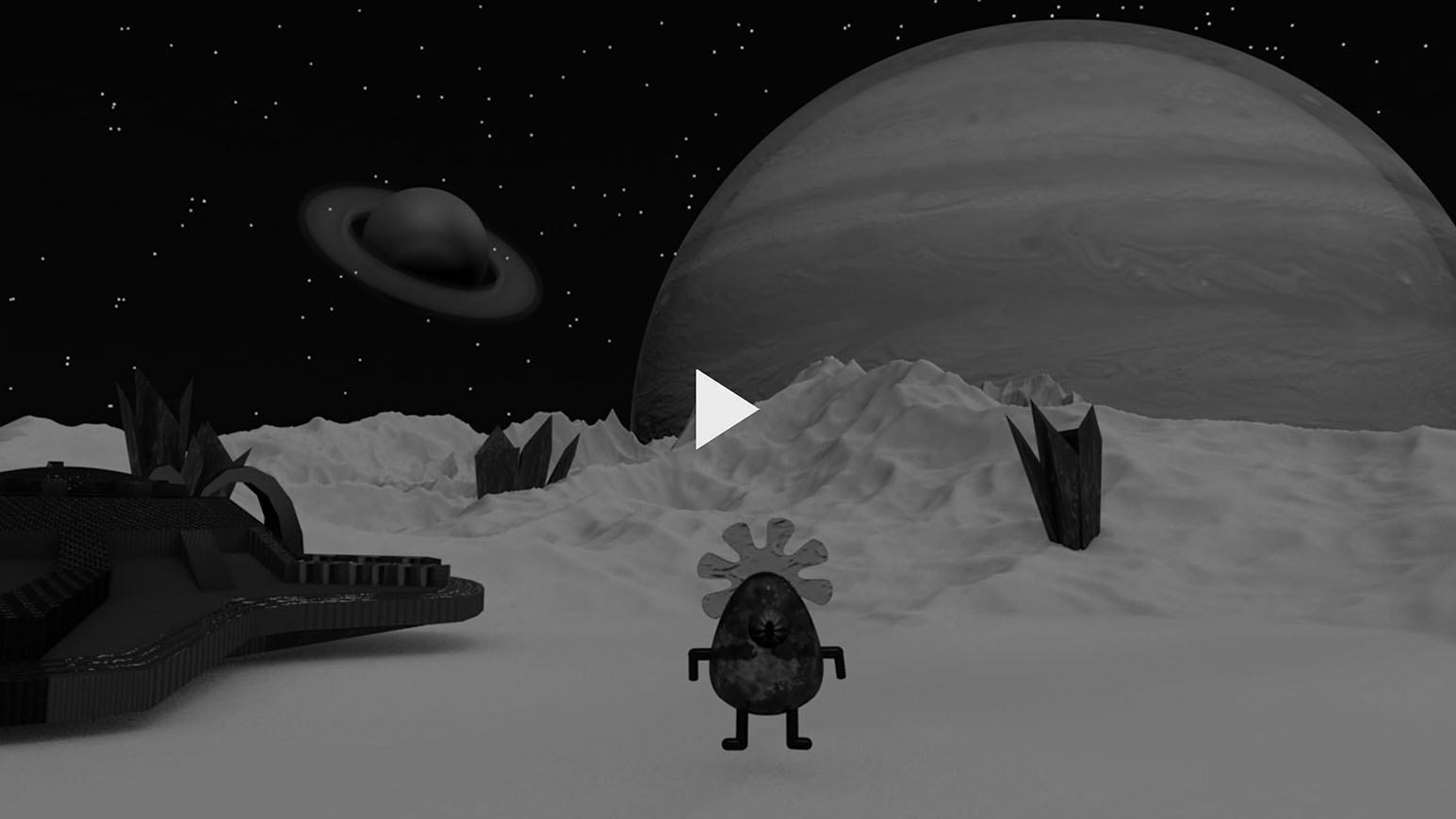 Grenzen(los) is a prototype of an app (game) inspired by the
kid's book "Hier kommt keiner durch". This book is about
"boundaries" which is echoed through the app. The game is
made for both teenagers and adults and illustrates why
boundaries are good, when and how they could become
exhausting, when we should test them, and finally when we
should break them. Grenzen(los) will help you understand and
test your own personal boundaries, helping you to leave your
comfort zone.
There's the prototype of the game and a website as well which
is like an exchange platform for the user. They can talk about
their experiences as well as discuss their personal boundaries
to help each other break free of their comfort zone.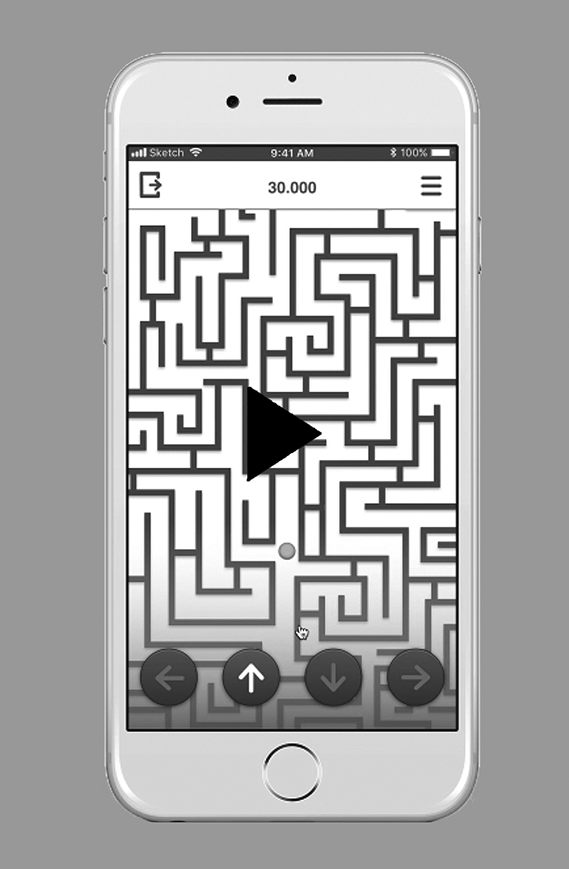 It is Friday. The school is out. Leo is facing an exciting
weekend. On Friday he will go to the game of his dad. He
is a handball profi at the lions. And on Saturday Leo will
play his first handball game with his own team.

"My jump shot" tells in a loving way what matters in the
handball sport. It is about childhood dreams, fairness and
respect, about defeat and learning from it. These are also
important things of what being a child and growing up is
about.
A story about respect, fairness, friendship and the best
sport in the world: Handball.
— written by Andy Schmid
— illustrations, book cover, layout done by me
— published September 2019

BUY IT HERE.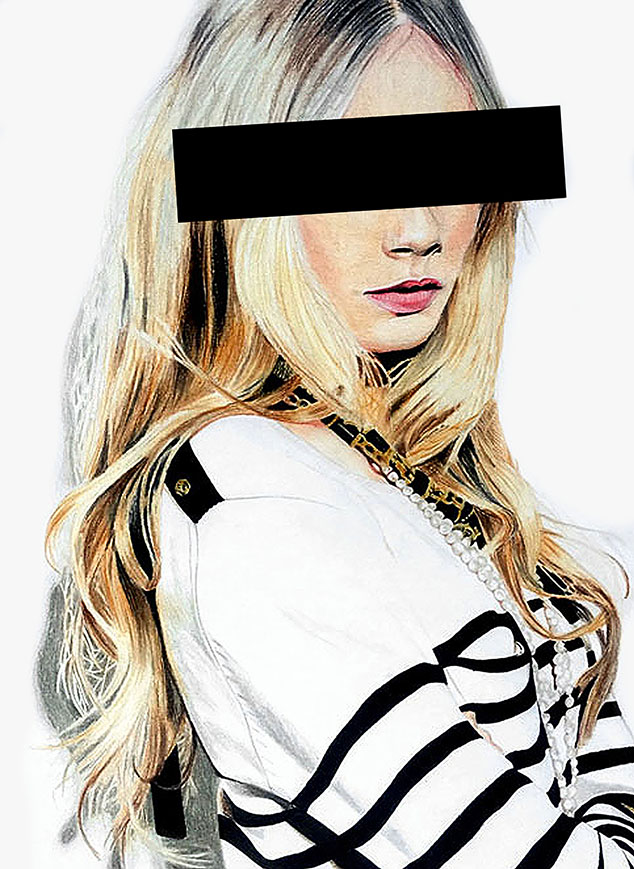 Some illustrations which resulted in my spare time, for jobs
or for a calendar about curious holidays.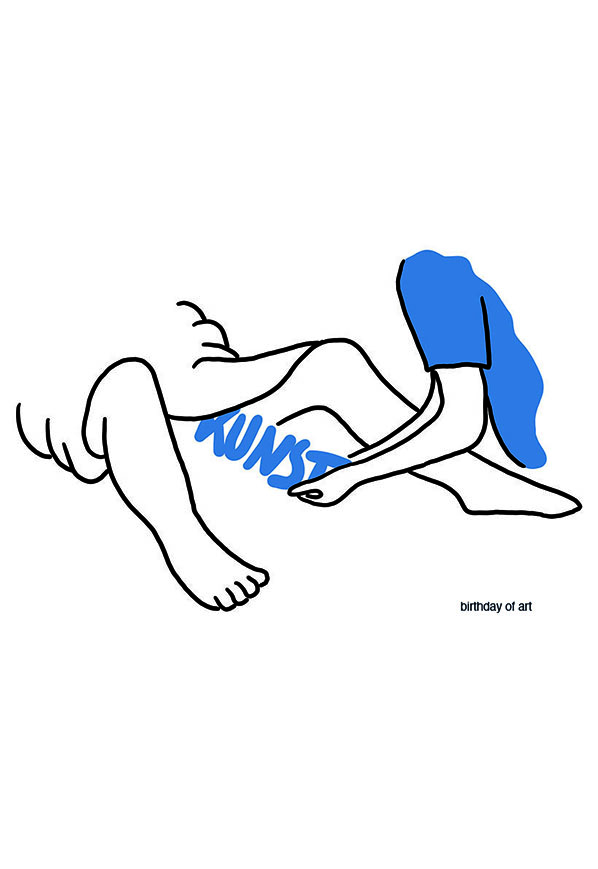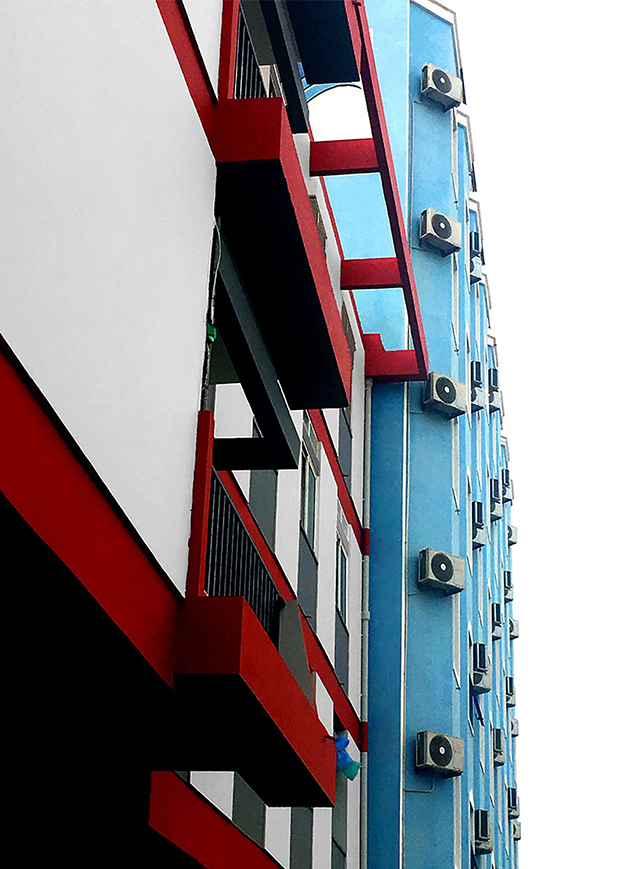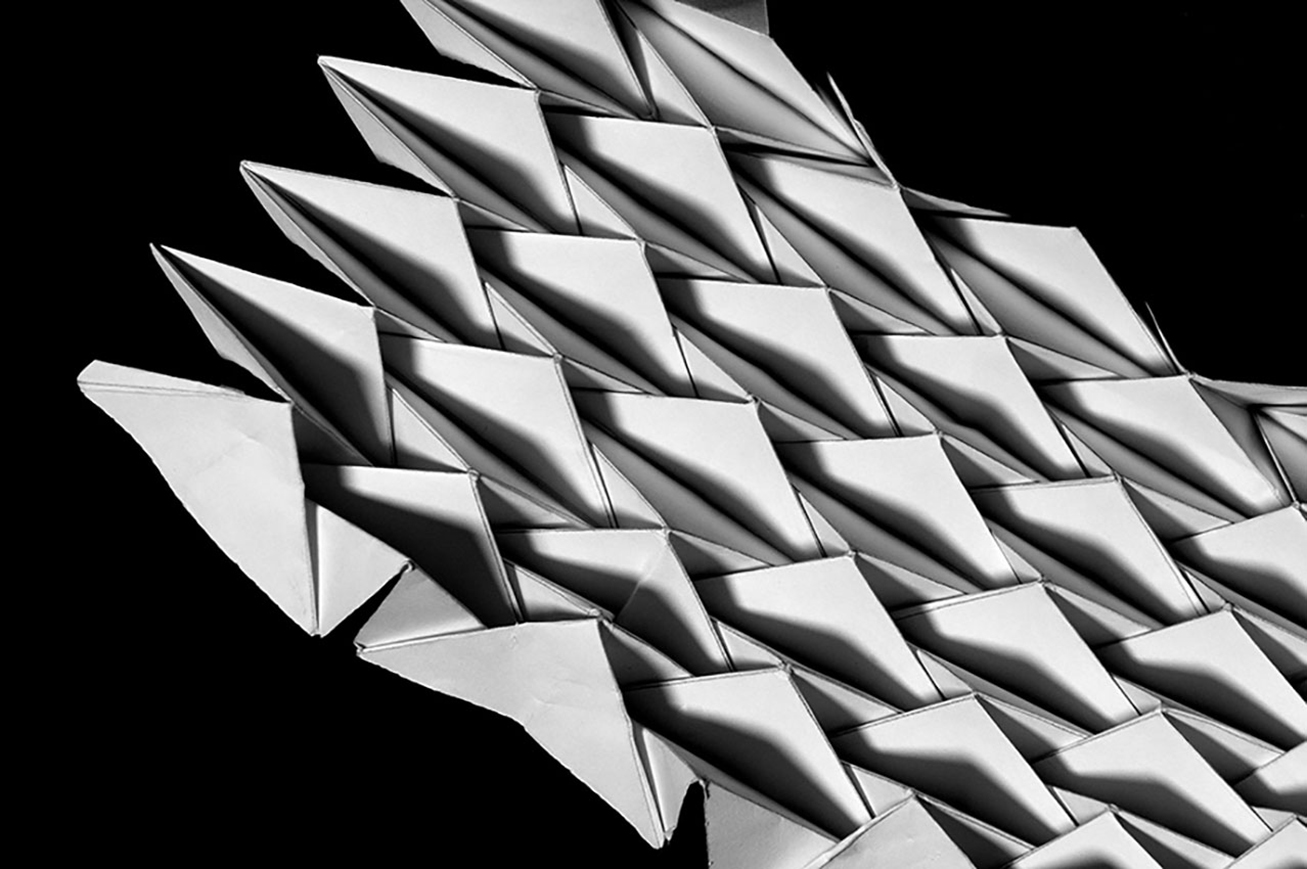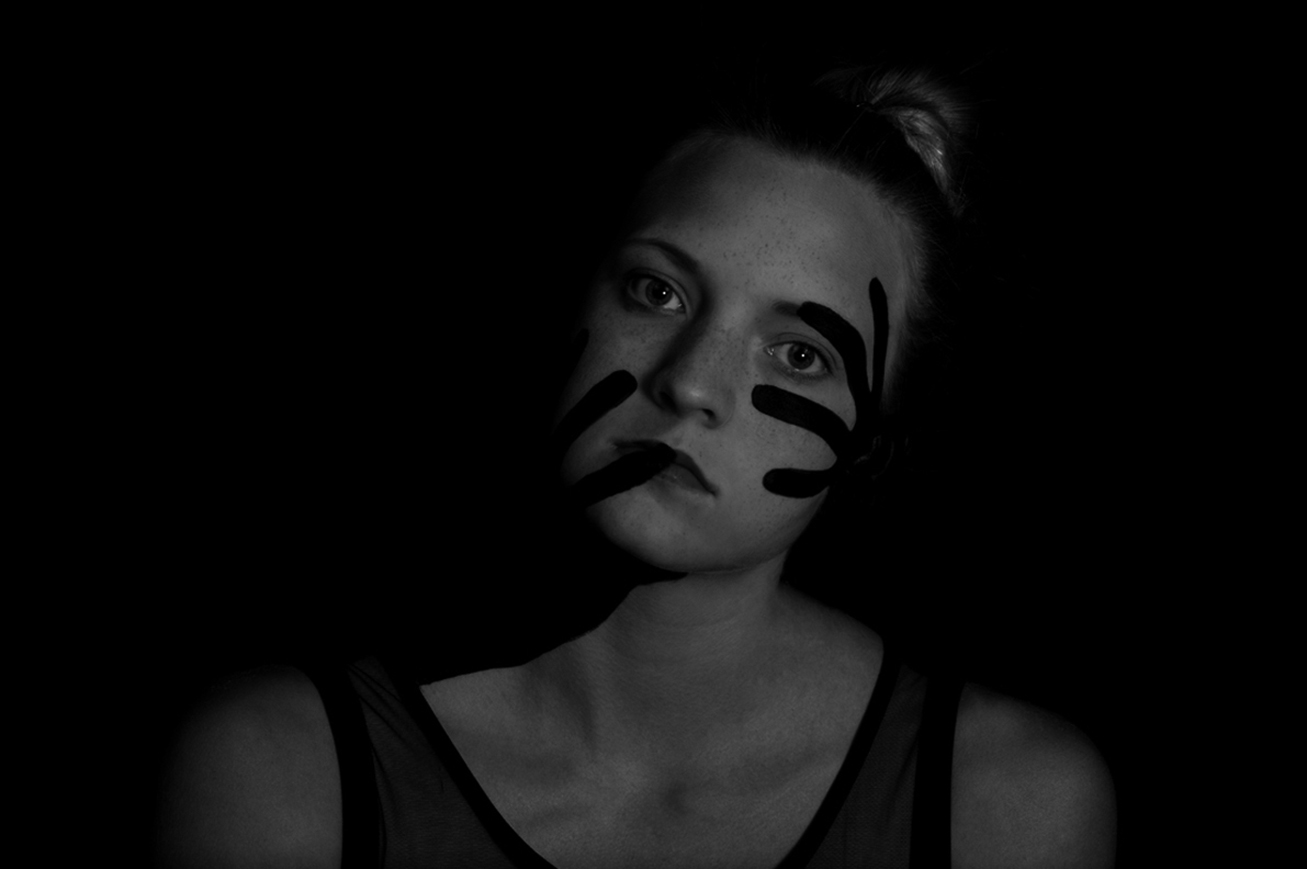 These posters are results from my spare time, workshops
and an exhibition in the Seemaxx-Center in Radolfzell.